Sunday Links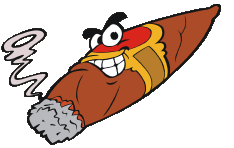 Ever since I started doing the Sunday Links I have noticed how fast life is moving. Before you know it I am sitting down and sharing reviews from other sites that I found informative, fun or both. The speed of which these Sundays creep up on me make me want to stop, find an island in the sun and just stay there for two months so I can slow down some.
The state of my blog is rock solid. However my daily readers have been a flat-line. By this I mean every single day I am within 10% of the days prior. Every now and then I will see a spike when I get featured on another site, but I would love to find a way to bring my website to the next level of monthly visitors. I've been contemplating doing some video reviews, but I would love to hear your thoughts.
Which brings me to the next topic, comments. I would love to find a way to increase the amount of comments I get on my blog. I know people are reading because of the statistics of my website, but so few people comment. A friend pointed out to me people who tend to agree don't feel the need to comment. I don't know how true this is, but I'm curious to hear your feedback. Another friend said I should end my posts with a question, so perhaps I will try that.
Anyway as I smoke my Avo Intermezzo Robusto which is rich with earthy notes and I make a mental note to review this stick I bring to you the cigar reviews of the week…
Stogie Info shares his experience with Xikar and their warranty. Being that I have to send them my new Xikar Havana lighter I hope my experience is similar to his own.
Keepers of the Flame has an epic story and review on the Montecristo Reserva Negro Robusto
Mike In WV has some great beer reviews and the Samuel Adams Cherry Wheat follows that mold. For the record, I love the Samuel Adams Summer Ale.
Stogie Review 23 Minutes with Pete Johnson. There are a lot of reviews on the Ambos Mundos and to pick one would be unfair. So I opted to go with a great interview Jerry Cruz conducted with Pete Johnson that will make anyone a fan.
See you in 168 hours with the next installment of the Sunday Links!