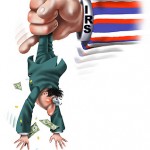 We need to act immediately! Please call or email a senator we literally only have moments left! Everything done behind closed doors, and passed the vote.
Facing increase to 46% tobacco tax, and a potential crippling floor tax on current inventories at retailers.
Thomas duane 212 633 8052, 518-455-2451
duane@senate.state.ny.us
liz krueger 212 490 9535 518-455-2297
lkrueger@senate.state.ny.us
Please don't sit back and hope someone else will do this.