Sunday Links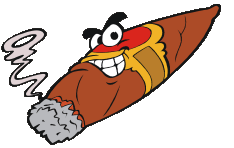 The New Yankee Stadium. It is a 1.1 billion dollar bust. in 3 home games there have been 17 home runs which is absolutely ludicrous. I find it hard to believe the engineers did not realize they created a wind tunnel to right field. Yesterday's 22-4 loss to the Cleveland Indians would of made no difference if the stadium was old or new. But what really caught my eye was how routine fly balls were carrying out of the park by a handful of rows. This is in cool weather. Once the air warms up the ball will carry even more. I am a die hard Yankee fan, but I am writing the season off. I realize it is the same for everyone, but with a new ballpark there is no home field advantage. Especially when the 2600.00 seats (that's per seat!) from 1st to 3rd are totally empty and the stadium is a mausoleum.
The Yankees have robbed me of my spring, and have me agitated beyond belief. I hope come October I am eating crow, but this stadium must go.
The Sunday Links:
The World According To Stew has a video review of the CAO America Bottlerocket…
Keepers of the Flame has an review of the Siglo cigar from Atladis U.S.A.
Leaf & Grape has a review of the Tatuaje Reserva Noella.
Toms Cigars has a review of the Cruzado by Dion Giolito.
We'll be back on Tuesday with a review of the CAO Brazil Box Press and a contest for a 5 pack. This one will be a simple contest, all you have to do is answer a Yes/No question and a winner will be selected randomly.