Sunday Links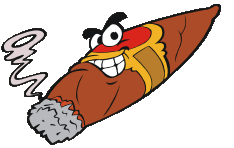 To all your Mothers out there, Happy Mothers Day. It's an exciting time of the year for Cigar smokers with Cigar Fest just past us and the IPCPR Convention right around the corner. Some new cigars are slowly beginning to trickle out onto the market and we will do our best to review them ASAP. The last two weeks at acigarsmoker.com we set records for visitors on a weekly basis and we are on target to shatter last months record visitor mark.
The one year anniversary of acigarsmoker.com is coming up. So stay tuned for a big give away including a CAO Elements box and a box of Nubs. The Oliva Nub was the first ever review we did on acigarsmoker.com and CAO has been our biggest supporter so I thank these two powerhouses for their continued support.
The Sunday Links:
Michael at The Cigar Box has a review of the Padilla 1932 Robusto.
Keepers Of The Flame reviews the Casa Magna Colorado Corona
Walt over at The Stogie Review tackles the Nestor Miranda Special Selection Ruky.
Until next week…