Lounge Review: Basil T's Brew Pub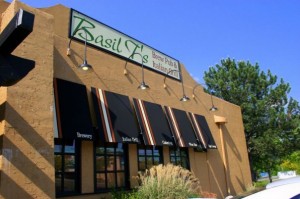 Every now and then as a cigar smoker you run into a hidden gem. And every now and then as a cigar reviewer I have to share this gem even though only a percentage of my readers will be able to enjoy the place I mention. Well my friends I have found a place that fits this criteria and it is called Basil T's Brew Pub & Italian Grill.
Despite living more then 70 miles to the north and east I find myself longing for this smokers paradise when the urge for a day of relaxation that consists of cigars, good food, alcohol and gorgeous attentive bartenders calls.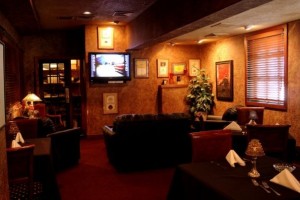 The lounge is an affordable members only area that takes you into a comfortable living room type setting complete with dining room tables. In this room one can eat an exquisite lunch, dinner or snack while smoking a cigar, having your favorite cocktail and watching your favorite team on the television. The bar is well stocked but what makes this place stand out is they produce their own amazing beers in a micro brewery which is on premises. And if you manage to make your way down to Basil T's during happy hour you are treated to free food which usually consists of a pasta dish, chili and some sandwiches.
While Basil T's is not a cigar shop, they do have a small humidor with some of the industry standards available for your smoking pleasure should you forget to bring your own. Some of the cigars stocked are Davidoff, Rocky Patel, Avo, Ashton, Romeo Y Julieta and many more.
Basil T's Brew Pub & Italian Grill is located at 1171 Hooper Avenue in Toms River, NJ. Their phone number is 732-244-7566 and they have an outstanding website at www.basilts.com be sure to check it out for more information on this amazing cigar friendly location and be sure to mention acigarsmoker.com should you make your way down to the Jersey Shore this summer.
4.5 stars out of 5