Sunday Links & Contest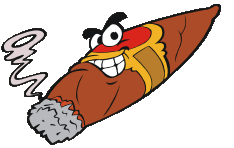 The last 30 days for me have been difficult to say the least. It all started when I threw my back out in Philadelphia that led to a nasty bout of sciatica. Then this week I came down with the flu. It was so bad that I had to get tested for the Swine Flu but thankfully it was just to regular flu. Well my fever finally broke this morning so it's time for this blog to get back to normal…
Just before I got sick I was in touch with a promotions person for the forthcoming music CD entitled "Paris To Cuba". I was asked If I would like to review the CD and give away a copy to my readers. So leave a comment on this posting and a winner will be selected at random.
The press release states, "The ten tracks on Paris To Cuba are the embodiment of summertime. Composed and created by Mario Grigorov, the album's sound conjures up beautiful complexions, mid-afternoon mojitos, linen garments, and vintage Cadillacs. This is music that immediately evokes an aural landscape, a narrative of striking up a wandering romance with a stranger, a "paseo" through Plaza Vieja or a sunset on the Seine. Lilting, sensual brass sections flirt with gentle vocals on "I See", "Every Little Moment", and "Snake Eyes"- the three tracks which feature singer, Melissa Newman. Blending hints of Pink Martini and Buena Vista Social Club, the percussion section laps as a wave on an empty beach. It is easy for the listener to get lost in the guitar solos, mysterious accordion and nostalgic, sweeping strings. This is not your typical jazz or world record."
While I am not a music critic the CD offers some nice background music while smoking a cigar or relaxing in a hammock on a warm summer day. I personally would not compare it to the Buena Vista Social Club and I found the organ to be annoying at times that prevented me from listening to the CD straight through but the CD did have it's merits and is worth a listen.
The Sunday Links:
Stogie Review has a review from The Great Torpedo aka Jerry Cruz on the Tatiana Mocha
The Cigar Box has a review of the God Of Fire by Don Carlos Robusto.
Keepers Of The Flame has an in depth review of the Ambos Mundos.
Toms Cigars has a review of the Nub Maduro proving it isn't for everybody.
Mike in WV has a review of the CD, Paris To Cuba that we are giving away this week.
I plan to have to site back to full speed by Tuesday… So see ya then my friends…