Sunday Links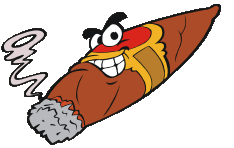 So it only took a few weeks but SCHIP has claimed its first victim. Altadis USA closed its Hav-A-Tampa facility. In a time where jobs are far and few between the over taxation has cost more than 500 people there jobs. My friends this will not stop here. With the FDA in charge of tobacco it isn't long before they go after cigars. Clove cigarettes are now illegal in this great country of ours. Rumour has it that menthol cigarettes are next. As cigar smokers we need to pay attention and start speaking up. How long before they target CAO Flavours, Pipe Tobacco and Drew Estate for their Acid cigars and Lars Tetens as well. One has to wonder if the days of the speak easy will make a return for cigar smokers.
I received word this week from an undisclosed source that Altadis USA will be release a Montecristo to celebrate 75 years of the brand. This cigar will be available to everyone for one year. After the year is up they will be only available to Montecristo Lounges
Finally isn't it strange how deaths tend to occur in threes. This urban legend happens fairly often. We lost two great people in Ed McMahon and Farrah Fawcett. However with Michael Jackson his music will live on, but I cannot mourn for a child molester. For me when the child was able to identify his body parts and he had to make a large payoff it made him as guilty as OJ. Just because he was a celebrity we should not overlook this. And if that wasn't enough let us not forget the baby dangling incident.
The Sunday Links: