An Invite For Friends…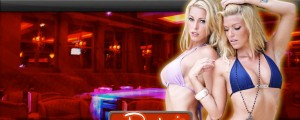 Some of you might remember a while back when I was invited to Rick's Cabaret in NYC. I wrote a review about this stellar gentleman's club and since then they have invited me to throw a rooftop smoking event this Monday, 9/21. This event is open to everyone, once you get in the door just mention you are there for the acigarsmoker.com party on the roof and there will be no cover charge. This will be a networking type of event, although I will give out a free cigar to first 50 people. If you choose to have a drink or a lap dance that is your financial responsibility.
Date: September 21, 2009 (Monday)
Time: 7pm to 10pm
Location: 50 West 33rd Street, NYC
If you require more information, leave a comment and I will get back to you ASAP.
The Sunday links will return next weekend.