Happy Thanksgiving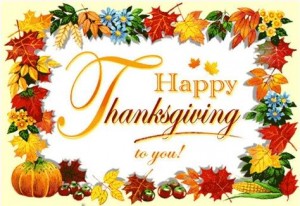 This is the time of year where we all give thanks so I decided that should extend to my website as well. acigarsmoker.com would not be where it is today without the help of so many people. So today the website will take on the look of a CD liner note as I thank those who helped us get where we are.
These are not in any particular order,and everyone deserves the same credit so here goes…
Gary J. Arzt, Mauricio Canto of Costa Rica Cigars, Fume Cigars in Montclair NJ, Andre Reed, Robert Arroyo, Steve Faccenda from CAO, Jon Huber from CAO, Rick Delia of Oliva Cigars, Allison from Rocky Patel, Rocky Patel, Dion Giolito, Pete Johnson, David Mallow, Stogie Review (Walt White, Jerry Cruz and Brian Hewitt), The World According To Stew, Tom's Cigars, St. Pete Pipe & Tobacco, Alec Bradley, Xikar, Joe from Cigar Vault, Cigar Inn, Rich Rodenhaus from Don Pepin Cigars, Cigar Agency, Maria & Dennis from Altadis USA, Tony from Ashton, Sonny, George Rico, Tony from SmokeScore.com, Cigar Jack, IPCPR, Ashes Tobacconist, Famous-Smoke, Chicago Cigar Co., Corona Cigar Co., Charlie Torano, Cigar Outcast, Cigar Clubhouse, Stogie Guys, Sam Leccia, Padilla Cigars, Tony from Ashton, Holt's Cigar, Twin Shoppe Cigars, Michael Herklot from Davidoff, The Cigar Chick @ Nat Sherman, Zino, Kevin from Drew Estate, everyone on Twitter and the countless readers who take the time to visit this website on a regular basis.
Have a Happy Thanksgiving!