Event Review: Nicaraguan All Stars @ Davidoff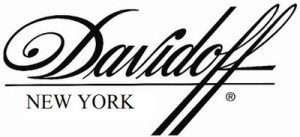 It's been a busy week for the sociable cigar crowd in the New York City area and last night might of been the soiree of the year. Davidoff on Madison hosted Nestor Miranda, Jose Pepin Garcia, Jaime Garcia, Janny Garcia, Eddie Ortega and Eric Espinosa for an intimate event that was well enjoyed by all in attendance.
Hot off the heals of the Miami Cigar Extravaganza this intimate gathering of 40 people in the spacious Madison Avenue store allowed those in attendance to connect with the manufacturers.  The event was a smashing success of good food, good beverages, and great cigars.
The night for me started off with a laugh. I have mentioned twitter from time to time on this website, and there is a nice mix of cigar folks that have gotten very friendly. One person I have become friends with is @michaelherklots who is the general manager for Davidoff in NYC. Feeling especially frugal last night and not wanting to spend the $40.00 to park in a Manhattan parking lot I decided to wait for 6pm to park at a meter. So to help pass the time I posted that I was parked diagonally from the shop waiting for 6pm to arrive. About 5 minutes later Michael runs across the street giving me a cigar to help pass the time. Talk about class, and customer service!
The event began at 7:15 and a great time was had by all in attendance. I spent the majority of the night with many friends from twitter including @smokescore @thecigarchick @delaconcha, and the before mentioned @michaelherklots. We mingled, we laughed, we smoked and definitely reaped the rewards of the good life.