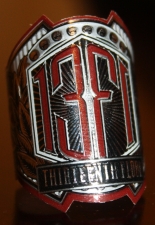 First off we at acigarsmoker.com would like to take the time to express a great deal of thanks to Bryan White of 13th Floor Cigars for sponsoring the contest and their support of this website. We had 50+ entries for a 3 pack of 13th Floor Cigars and we tossed the number of entries into a random number generator. The number that came out was the 11th comment which belonged to
Michael Cohen of Texas.
So congrats Michael and enjoy your cigars I hope you enjoy the trip to the 13th Floor as much as I did if not more!