Miami Cigar Debuts Art Deco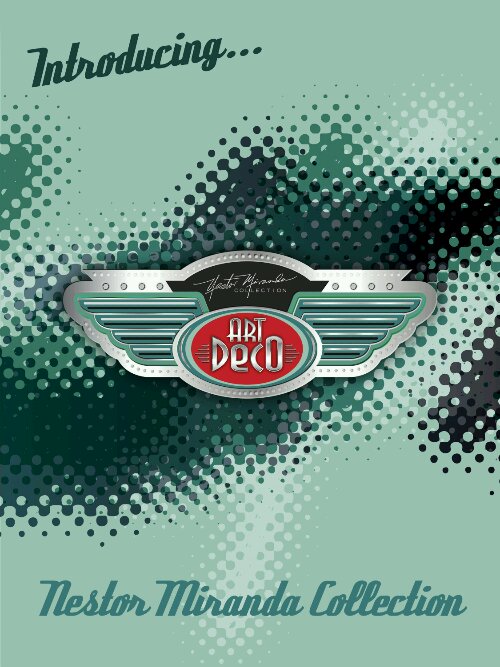 Miami Cigar Debuts Nestor Miranda Art Deco Cigars
New Dominican-Nicaraguan blend offered unique challenge for Pepin Garcia
MIAMI, FL — August 5, 2010 — In now another collaborative effort from the award-winning team of Nestor Miranda & Don Pepin Garcia, creators of the renowned Nestor Miranda Collection cigars, Miami Cigar & Company will officially announce their newest release, Nestor Miranda Art Deco at the IPCPR 78th Annual Convention and International Trade Show in New Orleans (August 9 – 13, 2010).
The blend consists of  60% Nicaraguan Corojo 99 and 40% Dominican San Vicente,  dual Dominican Criollo '98/Nicaraguan Habano '00 binder, and a dark, oily and aromatic Nicaraguan Corojo '06 wrapper leaf affixed with a triple cap. A metallic band gives the cigars a finishing touch with a striking contrast.
Don Jose 'Pepin' Garcia, renowned for his creativity with Nicaraguan tobacco, has also chosen a Dominican San Vicente leaf, which comprises more than a third of the blend's core leaves. Another Dominican-Nicaraguan combination is used for the binders. When capped with the Nicaraguan Corojo '06 wrapper, the cigar offers a dark, rich-tasting smoke that provides a unique balance of aroma, flavor and strength.
"We wanted to get Pepin out of his comfort zone, which is using Nicaraguan tobacco," said Nestor Miranda. "He accepted the challenge and came out with an amazing blend using 40% Dominican tobacco."
In lieu of the traditional wood boxes, Nestor Miranda Art Deco is presented in a handsome, metallic art-deco designed tins of 21 cigars, in three popular sizes:
Coffee Break / 4.5 x 50
Robusto Grande / 5.5 x 54
Gran Toro / 6 x 60
For more information on Nestor Miranda Art Deco contact Miami Cigar at 1.800.643.7209 or online at www.miamicigarandcompany.com.