Every year many cigar smokers look forward to the yearly release of Top Cigars from Cigar Aficionado. In fact I know one person from New Jersey who usually uses that list to make a large purchase of boxes as put out by that magazine. Love them or hate them manufacturers want to get on that list. However, the last few years I have not agreed with many cigars that make the list. While the Casa Magna is a great stick was it really deserving of cigar of the year?
The criteria to make out list is simple, it had to be released in 2010. There won't be any cigars on here like a Diamond Crown Maximus. Also the top 15 list doesn't always match up with our ratings because there are many other intangibles that come into play when naming cigar of the year. Remember, these are just my opinion and we ask you to smoke a cigar yourself before coming to a conclusion on a cigar. Thanks for reading and we will see you in 2011.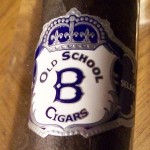 15) Old School Original – This is probably a cigar you have never heard of, and to be honest if I didn't live local to the brand it wouldn't make my list. While the Old School Original has been around for a number of years it recently got re-blended from Tabacalera Tropical. The cigar is distributed via Tobacco Plaza on Long Island and if things work out and the stars align one day this cigar could benefit from some major distribution. The B is reminiscent of the old Brooklyn Dodgers as are the sizes which are Pee Wee (5 x 54), Campy (6 x 54/Torpedo), Gil (6 x 54), and The Duke (6 x 60).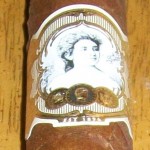 14) La Palina, The Pasha – This cigar would of score a little higher for me if it wasn't for the price which makes it hard to reach for on a consistent basis. Made at the Greycliff factory in the Bahamas, the notes of the cigar are perfect for me. At the time of the review I referred to this stick as a desert island cigar and I still feel the same way about that today. I under stand that Bill Paley the owner of the La Palina brand has begun work on a new cigar that will be more affordable to the majority of cigar smokers.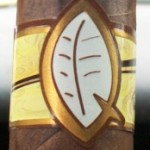 13) Quesada Tributo – From Matasa cigars 2010 saw the release of the Quesada Tributo which paid tribute to members of the Quesada family who have left the clan for a better place over the years. It also was a great cigar when it was first released but lately I ran into some draw issues which had their stock fall slightly over the year. A rich full bodied cigar that has us looking forward to more releases from the Quesada family.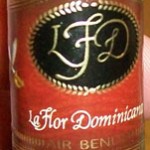 12) La Flor Dominicana Air Bender – The Air Bender features the same wrapper of the Salomon 2009 which was one of the best cigars I ever smoked. The wrapper lived up to expectations on the Air Bender and this cigar has remained consistent over the course of the year. The cigar is full bodied but also full of flavor which rich syrupy notes that please and fulfill. Add to the fact that in NYC I can get these for under $10.00 a stick has me coming back time and time again.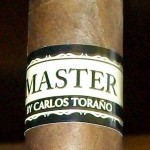 11) Master by Carlos Torano – At IPCPR I got the feeling that more emphasis was being put on the Region Selection cigar, but when I got back from the trade show and got to smoke the Master I came to the conclusion this might be one of the best cigars every produced by Torano & Company. The stick is limited to Brick & Mortars only so finding them on-line will be near impossible but it is worth tracking these down. At the time I wrote, "The Master wasn't boutique, it wasn't trendy, it was a cigar or at least what I envision a cigar to be." and I still feel that holds true.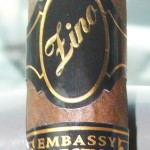 10) Zino Embassy Selection 2010 – A late comer to the list I got to smoke some of the Embassy Selection 2010 earlier this month and since my first experience I managed to order a box. In fact as I type up this post I am currently smoking one. The cigar is extremely smooth and wonderfully rich at the same time. A special thank you goes out here to Danielle Hawthorne who was the Zino brand manager at Davidoff. It was because of her we connected with the brand once again over the past year. You will be missed by the community and I wish you health, wealth and happiness in 2011.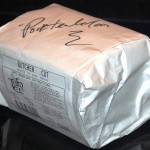 09) Tatuaje Pork Tenderloin – I was really worried about putting limited edition cigars on this list but they were that good. Part of the Butcher Block series the Pork Tenderloin was made for Gloucester Street Cigars in Massachusetts. The cigars have some of the best packaging around, a bundle wrapped in butcher paper with a the sku/cigar info being slapped on like in a butcher. Sadly a lot of Pete's Limited Edition stuff has out shined his regular release but I am still a fan boy.
08) E.P. Carrillo Short Run – One can make an argument that any of the cigars that Ernesto Carrillo released this year is worthy of being on this list. The one that stood out the most for me was the Short Run. Ernesto was the person behind La Gloria Cubana before venturing out on his own. The result are cigars that are pleasing to today's cigar smoker as well as the traditional smoker. The short run was a medium bodied masterpiece that never disappointed like all the sticks released to date from E.P. Carrillo.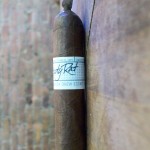 07) Liga Privada Dirty Rat by Drew Estate – Visions of James Cagney staying, "Ooo, you dirty rat" always enter my mind when I reach for this cigar which annoys the heck out of my friends. First released amongst friends of Drew Estate as a concept cigar the stick received great reviews from those who got to smoke them. The result is a smoke that went into regular production. 5.5 x 44 with 7 different tobaccos (5 filler, binder, wrapper) make this cigar difficult to roll and hard to find.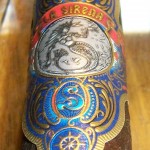 06) La Sirena – Having known brand manager Arielle Ditkowich for some time I got to smoke these cigars as the blend was finalized and to be honest I didn't like it one bit. I smoked it on an empty stomach, at 10am and it did nothing for me. In fact I was worried for her and the future of La Sirena. Well, it just goes to show you that a cigar needs to be smoked more then once for a decision to be made. There was a time when I was smoking 3 La Sirena sticks a day. While I still smoke the cigar on a regular basis the stick peaked too soon for me, and the result is a finish in the #6 position. This brand should be around for quite some time.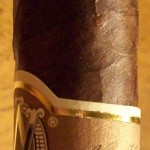 05) Avo Heritage – Another smoke introduced at the trade show in New Orleans. At the end of my visit to IPCPR I considered this cigar best in show. I got to speak with Avo brand manager Edward Simon and was happy to sit down on the couch for a while to smoke this stick while listening to some live Jazz. It was just what the doctor ordered after the insane amount of walking one does at the show. The Avo Heritage utilizes the same wrapper as the Avo LE 09 Companero.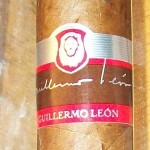 04) Guillermo Leon Signature – During my trip to the La Aurora factory I got to smoke an earlier version of the Guillermo Leon Signature and right then and there I knew the cigar was special. During his recent trip to NYC I let my good friend Guillermo know that I was ranking the 107 higher in my year end list. He of course thought the cigar that has his signature was better, but that is what makes the cigar market so special. Everyone has a different opinion on what is best.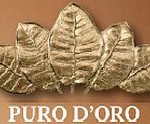 03) Davidoff Puro D'Oro – The cigar I reviewed for acigarsmoker.com wasn't the size of choice for this cigar. I find myself smoking the Robusto more and more and will post a review of it in the New Year. I still feel the lack of a label on the cigar other then a foot hurts the brand recognition when you are smoking this excellent cigar from Henrik Kelner and Davidoff. The cigar features the exclusive use of the Davidoff Yamasa Wrapper and is wonderfully rich and smooth with a little bit more of a kick then you would come to expect from Davidoff.
02) La Aurora 107 – The readers of acigarsmoker.com voted this Cigar of the Year when I asked for the top 5. For me, it falls into slot #2. I know a lot of people expected me to name this cigar of the year based upon my relationship with Miami Cigar Co. & La Aurora. But one thing we pride ourselves on is not letting relationships effect our views. The La Aurora 107 began the process of changing public perception of La Aurora. The cigars had an older, traditional feel to them that didn't connect with today's cigar smoker. Well La Aurora is back, and I hope they are here to stay.
Cigar of the Year….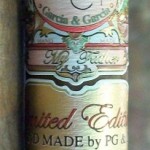 01) My Father Limited Edition 2010 – These cigars were bunched by Jaime Garcia and rolled by Jose Pepin Garcia in Nicaragua and were released in September of 2010. At the time of the review I wrote the following, "Maybe it was just me, but these cigars just felt different, smoked different and even looked different then many cigars. It almost took on characteristics from Jose and Jaime Garcia and their labor of love was somehow absorbed by the tobacco. I know this, the experience of the My Father Limited Edition was different then many cigars I smoked and while I might not score it a 100, this could be the best cigar I have ever smoked, bar none. Was it worth the 300.00 for the box? Yes it was and I never would of expected to admit a cigar was worth that high of a price tag."
One thing we can all agree on is that 2010 was a banner year for cigars despite the growing movement against our passion. We look forward to what 2011 has to offer. May 2011 be a year full of health, wealth and happiness.