Contest: I Survived Hurricane Irene Sponsored by Graycliff Cigars
Before Hurricane Irene set it's site on the east coast of the Unites States it brought its wrath to the home of Graycliff Cigars. The Bahamas felts the strength of Irene with excessive winds, a surging tide, and excessive amounts of rain. But like the resiliency of many, it survived. As the Hurricane set it's sites on New York they reached out to me to wish me luck, and to run a contest.
This contest is different, as you can accumulate entries in the following manner:
Leave a comment for 1 entry.
Submit a photo of the effects of Hurricane Irene either during of after for 1 entry each. (up to 3 photos).
Submit a photo of you smoking a Graycliff for 1 entry.
Email photos to barry [at] acigarsmoker.com
That is a total of 5 possible entry points. This contest is only open to those on the East Coast. (Florida, Georgia, South Carolina, North Carolina, Virginia, Washington DC, Maryland, Pennsylvania, Delaware, New Jersey, New York, Connecticut, Rhode Island, Massachusetts, Vermont, New Hampshire and Maine).
The deadline to enter is Saturday, September 3rd,  2011 at 11:59pm. The winnings will come direct from Graycliff. At this point I am unsure of there will be 1 or 2 prizes. What I do know is the winner(s) will receive a 3 pack direct from the company.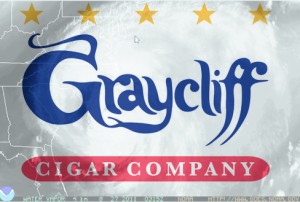 Update: Contest Closed, Winners Contacted by Email