Ortega Serie "D" in stores soon!
Eddie Ortega is hitting the ground running and applications have been sent to the top retailers in the US for upcoming shipments. Orders are being restricted until production is at a sustainable level and more retailers are added. The Serie D will be followed up with other blends this year and showcased at the upcoming IPCPR show in Orlando in August.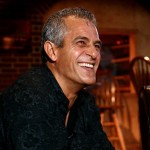 The Serie D line by Ortega comes in both 10 and 20 count boxes in five sizes and is hand crafted in Esteli, Nicaragua using Jalapa and Esteli fillers and binder with a Mexican San Andreas Maduro Wrapper.
We just spoke with Eddie this morning and he is only expecting to be able to open 70 stores with the first shipment. This will be the only group of stores for the near future. Keep your eyes out Brothers and Sisters of the Leaf!
Follow Eddie Ortega on Twitter @eddieor
Join the Ortega Facebook Page Here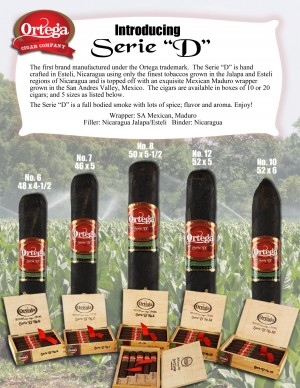 Be sure to check out the website where you can locate the retailers that will be carrying the Ortega Brand. www.ortegacigars.com