Saint Luis Rey Serie G Review
For today's cigar review I chose a Saint Luis Rey Serie G Rothchilde (5 x 56) natural. The Saint Luis Rey Serie G by Altadis has an MSRP of $5.50, they are made in Honduras with a Nicaraguan Habano wrapper, Nicaraguan Habano binder, and Honduran and Nicaraguan filler.
As I removed the cigar from the cello I can see this cigar is beautiful  it is very well made with nice construction. The wrapper has only slight veins and a rich oil sheen, the scent of the wrapper is very earthy, particularly a hay scent. At the foot of the cigar the predominant scent is also earthy, grassy, with a slight tobacco smell, and just a hint of cinnamon.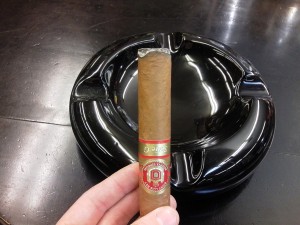 The pre draw is earthy with a slight nutty taste. The first draw off the cigar produces a medium body smoke that is creamy and a little nutty. The draw is excellent, not a single complaint. The first third of the cigar is smooth and creamy with a bit of sweetness to it, the taste is a bit nutty like the first draw with grassy undertones. The flavors work together in harmony complimenting each other wonderfully, and the burn is perfectly even.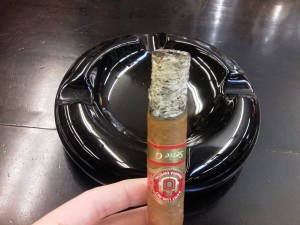 Going into the second third the cigar is remaining very smooth, and creamy. It is still nutty and sweet, but some cinnamon spice creeps in and picks up a bit. The draw is still excellent and the burn still very even. The strength stays at a steady medium.
Moving into the final third of my smoke it seems as if the cinnamon is backing off a bit and the nuttiness, almond mostly, is moving more to the front the smoke is still very sweet smooth and creamy. The strength catches up to me a little bit, I'd say the end of this cigar is a little more than medium. I smoke this one down to the nub enjoying the smooth creaminess of the Serie G.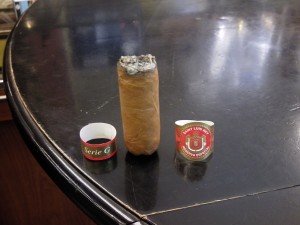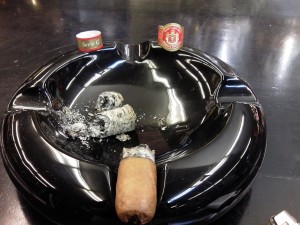 Overall this cigar had excellent construction, the draw and burn required the right amount of attention, none. The flavor was earthy, nutty, and the spice of the cinnamon complimented it well. The smoke was smooth and sweet with the strength moving from medium to just more than medium. There is no doubt you will find some of these in my humidor soon.
Overall: 88/100