A Time For Wine II, Caesars Atlantic City – Trip Recap
A Time For Wine II is Atlantic City's newest boutique for premium spirits, wine, beers, cigars, and various luxury accessories. It is located in one of the cities most iconic and prestigious casino & resorts, Caesars AC. We were invited to tour the shop and spend some time at the resort. A Time For Wine II offers everything needed for a nice relaxing night; a good drink and a good smoke.
This was my first time visiting Caesars AC in Atlantic City, and I have to say it was quite impressive. I've always loved ancient history, and Rome was one of my favorite civilizations. Walking up to the front of the Casino I was met by a statue of Rome's first emperor, on the back of a chariot driven by four large horses, with a fountain in front of him.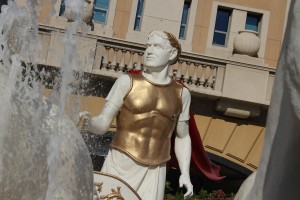 I met with Jerry Eisenband, Caesars AC Public Relations Manager, in the Temple Lobby of the hotel. The Temple Lobby offered quite a few impressive views as well, including Roman sculptures, a restaurant built in the theme Roman architecture, and another statue of the The Casino's namesake, Julius Caesar.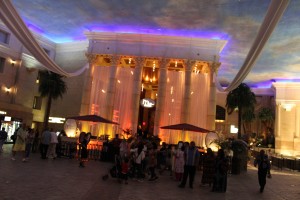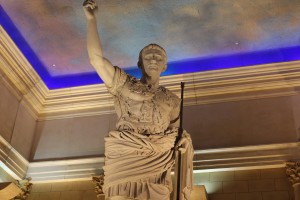 After an introduction and some background about the resort, Jerry took me to the wine shop. We were greeted by the owner, Janet Markowitz, the resident wine expert, and Jason and Ed, who were respectively the in-house cigar and craft brew experts. We started the tour off with the humidor, Jason and I had quite the discussion about cigars. He was quite knowledgeable, courteous, and professional. He took his time to show me all the special offerings in their impressively stocked humidor.
There was an ample sampling of various brands which were fit for visiting a resort destination. Noteably, all of the offerings were very competitively priced, considering New Jersey's 30% state tax on cigars. These offerings included the Rocky Patel 50th, Diamond Crown Julius Caesar by J.C. Newman, Diamond Crown Maximus by J.C. Newman, Dominican Cohibas, Montecristo, Padron Serie 1926, and several of the Padron Little Hammers. The displays were very well staged, eye catching, and attractive. In addition to the more premium offerings, they also carried several lines at a lower price points. Some of my favorites that they offered were the Vega Fina Sumum 2010, Cain F, Partagas 1845, CAO OSA SOL, Undercrown, Perdomo Champagne Noir, and the new Brickhouse Mighty Mighty Maduro.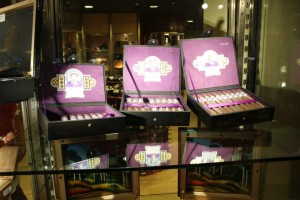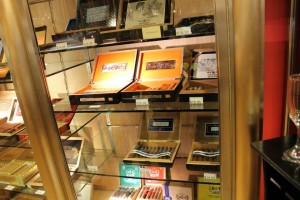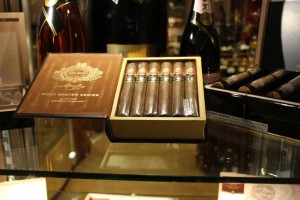 Two of their more prized offerings were the new Padilla Invictus and Padilla Miami Maduro. Both of these offerings are only available in 100 accounts nationwide, and only 100 boxes are made of each size every two months, making the release very limited. They are made in the El Titan de Bronze factory which prides its self on using the entubar rolling method.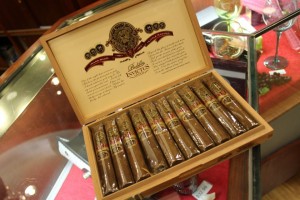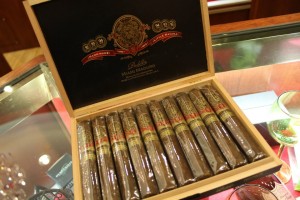 After finishing up my tour of the humidor, Jason handed me over to the very capable hands of Ed, who is an expert in craft brews, premium spirits, and wine. They had three coolers full of all the craft brews, most I was familiar with and I couple I'd yet to experience. The offerings included Dogfish Head and Goose Island, which are two of my favorite American breweries, and a bountiful selection from Allagash, Duvel, Chimay, Arrogant Bastard, Firestone, Rouge and many others.
One of the beers I'd never tried before was the John Henry 3 Lick Spiker Ale, which Ed served up first. It was a stout that packed a real punch coming in at a 9.1% ABV (the average light beer is only 3.2% and most craft brews are between 5% and 6.5%), yet the high alcohol content did not show in the flavor profile. It was an excellent beer with notes of dark chocolate, coffee, oak, and nuts plus a wonderful vanilla taste which teased the palate between sips. They also showed me the coolest bottle opener I've seen in my life, it was a simple metal canister which you placed over the top and simply pushed down on to open the bottle.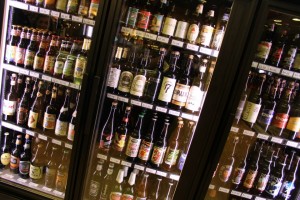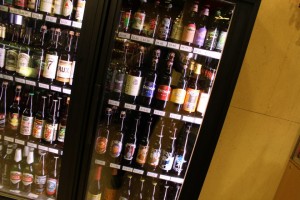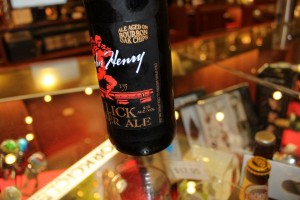 While I enjoyed my John Henry, Ed showed me their premium spirits offerings which were pretty much over the top. They had Glenlivet 25, Gran Patron Burdeos, Bombay Sapphire, and a wide selection of champagnes and other spirits. A few things really caught my eye. One was the Angels Envy Bourbon. When Bourbon is being aged in the caskets as much as 30% of a barrel is evaporated, this is generally known as the "Angels Share." The company decided to name what was left the "Angels Envy" since it was the portion they couldn't get. They also had Louis XIII de Rémy Martin, one of the most expensive cognacs in the world. Each one is bottled in a simply beautiful crystal decanter, which itself is worth hundreds of dollars when empty! Plus they had Crystal Skull vodka, which is not in itself a very rare offering, I just love the container.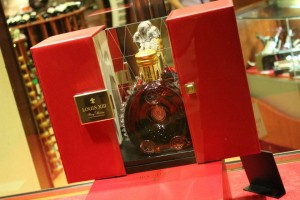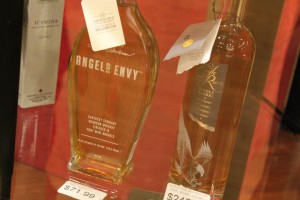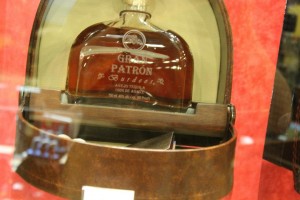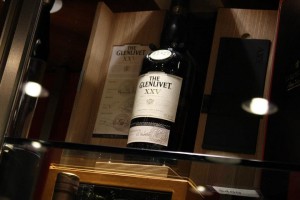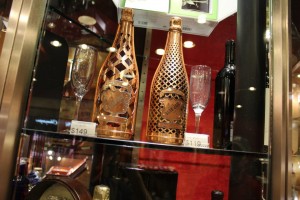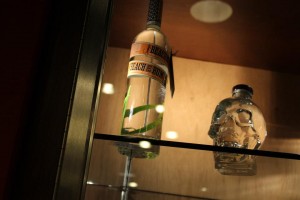 Lastly, Janet gave me a walk through of all the wines. I have to admit, I am quite ignorant when it comes to wine. However, even to my untrained eye, it was clear their selection could meet the needs of any connoisseur or someone with a little less refined knowledge of wine like myself. The displays were simply beautiful and Janet was very knowledgeable and thankfully patient with me.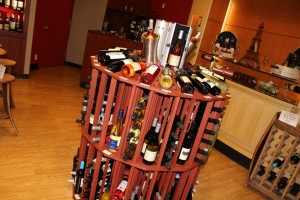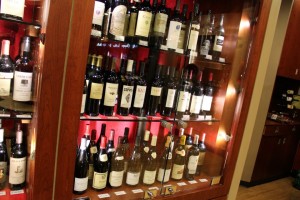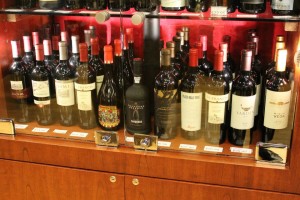 A Time For Wine II offers a very wide selection of Luxury items as well, all at fair prices. It is elegant, refined, and very upscale, yet at the same time, friendly, warm, and inviting. The staff took their time to walk me through all of their different offerings and were kind, knowledgeable, professional, and friendly. It fits Caesars AC perfectly, and anyone who is enjoying a stay in Atlantic City should take a stroll down the Boardwalk and check the place out. While I was touring the store I saw that every customer that walked it was being treated just as I was, warm and respectfully. It provides a unique venue for you to pick up all of the items you need to truly enjoy your stay in Atlantic City.