Enter For A Free Box of Quesada Oktoberfest Bavarians! Drawing Friday 8/24/12
This week we have an amazing contest for you with a fantastic prize, an entire box of the brand new 2012 Quesada Oktoberfest Bavarians. I'm really jealous of our readers right now, all because I'm going to be ineligible to win this contest.
For those who haven't heard of the Quesada Oktoberfest (the 2012 version was reviewed by us here) is a cigar designed to be paired with the German Oktoberfest (or Märzen) beers. Märzen (March) brews get their name from the time of the year they were normally prepared which was March. In fact, there was a decree which outlawed the brewing of a Märzen after April 23rd. The last of all the Märzen brews each year are always served at Oktoberfest (which is really in September).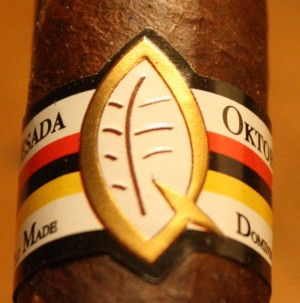 How to enter: To win this box of Oktoberfest Bavarians, all you have to do is tell us what libation you plan on pairing it with. After all, that is the point of the cigar! Now, if you are selecting a beer to pair with it, we'd prefer you choose something a little more refined than Bud Light (or risk being sacked). If you don't care for Oktoberfest style beers, that's perfectly fine. Just read our review of it and tell us what drink you think would pair well with the flavors. Also if you don't drink alcoholic beverages, that's fine too, just tell us what drink you do think would work well with it.
So think hard for a little bit, make your selection and post it on our review for the Oktoberfest 2012. We will randomly select one eligible entry as the winner on Friday, August 24, 2012 and send the box out to you in time to enjoy for the Labor Day Weekend!
Note: For our international readers, we cannot ship a whole box international without customs issues, so we are limiting the contest to US addresses and APO/FPO/DPO.
Good luck, and as always thanks for reading!
To enter into the contest, click on the Oktoberfest post here!