ACS NFL Sunday Challenge September 16th
Because few things say MEN like Football and Cigars, we here at A Cigar Smoker's Journal are combining them! This week we are running an A Cigar Smoker NFL Sunday Challenge to win a 5-pack of cigars from C&C Cigars!
So how do you enter? Simply copy and paste the Sunday games below as a comment and write in your pick at the end of each line who you think will win the game. The person with the most correct picks takes home the prize!
In the case of a tie we will default to the combined score of the Monday night game. The person who guesses the closest without going over will be selected as the winner. Good luck! Make sure to fill in the combined score of the Monday game in your post!
While you are here, look at some of our reviews! Thanks!
Sponsored by: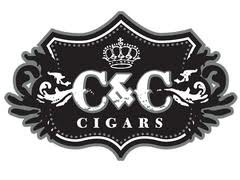 The winner will be able to select either the Maduro, Corojo, or Connecticut.
The easiest way to enter is to cut and paste the schedule below and write in who the winners will be.
Chiefs at Bills, 1:00 p.m.
Saints at Panthers, 1:00 p.m.
Browns at Bengals, 1:00 p.m.
Vikings at Colts, 1:00 p.m.
Texans at Jaguars, 1:00 p.m.
Cardinals at Patriots, 1:00 p.m.
Buccaneers at Giants, 1:00 p.m.
Ravens at Eagles, 1:00 p.m.
Redskins at Rams, 4:05 p.m.
Cowboys at Seahawks, 4:05 p.m.
Raiders at Dolphins, 4:15 p.m.
Jets at Steelers, 4:15 p.m.
Titans at Chargers, 4:15 p.m.
Lions at 49ers, 8:20 p.m.
Monday Night:
Broncos at Falcons, 8:30 p.m. Total Final Score:
As an example here is who I think will win the first week:
Chiefs at Bills, 1:00 p.m. Winner: Bills
Saints at Panthers, 1:00 p.m. Winner: Panthers
Browns at Bengals, 1:00 p.m. Winner: Browns
Vikings at Colts, 1:00 p.m. Winner: Vikings
Texans at Jaguars, 1:00 p.m. Winner: Jaguars
Cardinals at Patriots, 1:00 p.m. Winner: Patriots
Buccaneers at Giants, 1:00 p.m. Winner: Giants
Ravens at Eagles, 1:00 p.m. Winner: Ravens
Redskins at Rams, 4:05 p.m. Winner: Rams
Cowboys at Seahawks, 4:05 p.m. Winner: Cowboys
Raiders at Dolphins, 4:15 p.m. Winner: Dolphins
Jets at Steelers, 4:15 p.m. Winner: Jets
Titans at Chargers, 4:15 p.m. Winner: Titans
Lions at 49ers, 8:20 p.m. Winner: 49ers
Broncos at Falcons, 8:30 p.m. Total Final Score: 29