In the October 21st installment of the ACS NFL Sunday Challenge we had a 3 way tie going into the Monday night game between Evan, Eric Fryer, and Christian D'Andrea. Now the tie breaker is suppose to work like this, everyone who enters the contest guesses the total score of the Monday night game who ever was the closest without going over (Or just the closest if everyone goes over) wins the prize.
Now Evan guessed the score of the Monday night game would be 50, and both Eric Fryer and Christian D'Andrea guessed it would be 44. The score of the Monday  was 13 Bears and 7 Lions, totaling to 20, so you must see my dilemma. Both Eric and Christian guessed 44 so both have tied once again. Now when forming the rules for the ACS NFL Sunday Challenge we never guessed that we would need a tie breaker for our tie breaker. So we here at A Cigar Smoker talked it over and decided to do the only fair thing, we will double the prize, making both Eric and Christian the winners of our ACS NFL Sunday Challenge.
Both Eric and Christian will be taking home a Pura Sangre Ashtray and an assortment of Ventura Cigar Company Cigars! I would like to give a big thanks to Barry Bennett of Ventura Cigar Co for making these prizes possible. Make sure to check out Ventura Cigar on twitter (@VenturaCigarCo) and their Facebook page. Just check out these great prizes!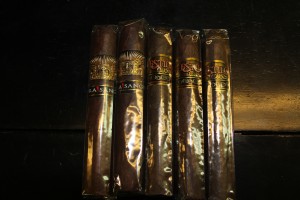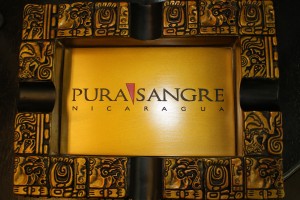 Thanks to everyone who entered last week, and make sure to get in on the action again this week!