Sunday Links – 10/28/12
What a week I've been having. You know those rare days when you can have your cake and eat it too? I've been having that the past few days. Everything has been turning up my way and I'm enjoying it. To celebrate I've been breaking out all of the stops and I am pulling out some rare sticks this weekend to celebrate my good luck. In fact part of my luck is an old friend who now lives in Las Vegas is back in town for a while. He and I are going to celebrate life with a single malt scotch that is already old enough to have given birth to a 12 year old single malt scotch. Along with that, I'm going to be firing up the sort of stuff you save for days like these, and savoring every moment. I can only hope you guys are having a weekend almost as good!
Here are the links I enjoyed this week, check them out for your reading pleasure:
Cigar Inspector wrote a great piece about the need to be active in our fight for our rights as cigar smokers. If you read any link I post this weekend, make it this one.
Cigar Craig did a write about about some of the CI exclusives, check out his thoughts.
Seth over at Seth's Humidor did a write up about the Recluse Kanu #1, one of the new vitolas in the Recluse line from Iconic Leaf. See what he had to say about it.
Travis over at talking Tobacco did a write up about the new Fine and Rare 2012 torpedo from Alec Bradley, check out his review here.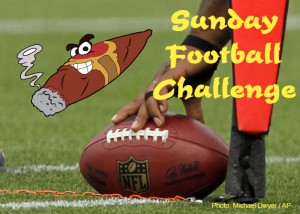 Also, you have until kickoff time to enter our Sunday Football Challenge to win FREE Cigars!  Click Here!