ACS NFL Sunday Challenge November 4th update!
Last week we had another edition of our ACS NFL Sunday Challenge, and once again we had another tie! For this week's Challenge we had a CAO La Traviata cigar jar, which comes with 7 CAO La Traviata cigars up for grabs. Both Jyow617 and Slick300 were able to predict 11 out of the 12 games this Sunday correctly. So once again we need to look at the rules:
In the case of a tie, we will default to the combined score of the Monday night game. The person who guesses the closest without going over will be selected as the winner. Good luck! Make sure to fill in the combined score of the Monday game in your post!
Slick300 guessed the total score was going to be 56, and Jyow617 predicted it was going to be 38, so it all comes down to tonights game, the Eagles vs the Saints. Check out what is on the line for tonights game!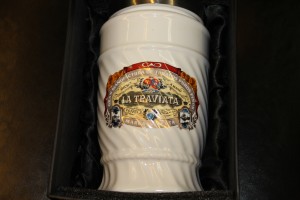 Good luck to both Slick300 and Jyow617, I will post the results and the next round of the ACS NFL Sunday Challenge tomorrow!