Rocky Patel brings Burn Ultra Lounge Experience to New York City
Tonight, November 29th 2012, after the Big Smoke NYC, Rocky Patel will be brining his Burn Ultra Lounge experience to New York City.  Immediately following the Big Smoke NYC, Rocky, Nish, and Nimish will head over to Larry Flynt's Hustler Club's Rooftop cigar lounge for an after party which should be remembered for some time to come!
Larry Flynt's Hustler Club, located on West 51st street and the 12th avenue intersection, is one of the most iconic Gentlemen's clubs in New York City. The inside of the Hustler Club features 10,000 square feet of pure party space with two second-story floating glass stages, VIP champagne suites and multiple performance stages. On the roof, open from April to November, the Hustler club has a world class Cigar Lounge at which this event will take place. The heated rooftop features bottle service, beautiful entertainers, a full bar, and of course a wide selection of cigars.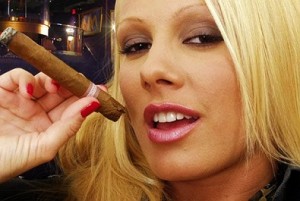 Tonight the Rocky, Nish, and Nimish will be hosting the party at the Hustler Club's cigar lounge. When you go to the Rocky Patel booth at the Big Smoke, they have free entry passes for the party tonight. So make sure to pick one up! This will be a excellent chance to join the makers of one of the world's premier cigar brands for a night of drinks, free cigars, and beautiful company.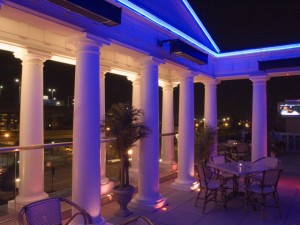 So the details:
The party will take place immediately following the end of the NYC Big Smoke
Rocky, Nish, and Nimish will be hosting the event
Each attendee will receive a free Rocky Patel 15th (reviewed here)
Admission is free with a pass obtained at the NYC Big Smoke at the Rocky Patel booth
The club is located on the 12th avenue and 51st street intersection, a short walk from the Big Smoke
Drinks, bottle service, and of course beautiful women will be available

You can check out website for Larry Flynt's Hustler Club Cigar Lounge here, Rocky Patel's website here, and Rocky Patel's Facebook page here. You can also follow Rocky on twitter (@RockyPatelCigar), and Nish Patel as well (@NishPatelCigars).