ACS NFL Playoff Challenge Part 1
With the regular season over it is now time to start out NFL Playoff Challenge! The NFL Playoff Challenge will basically work the same as the Sunday Challenge except now the deadline for entries is Saturday. So once again get ready for Football and Cigars as we work our way towards Super Bowl XLVII.
Another difference in the Playoff Challenge is the prizes will be a bit bigger, this week we are giving away a 10 count box of Vega Fina Sumum 2010. You can read my review on the Vega Fina Sumum here. Just check this prize out!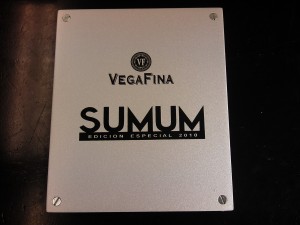 So how do you enter? Simply copy and paste the games below as a comment and write in your pick at the end of each line who you think will win the game. The person with the most correct picks takes home the prize!
In the case of a tie, we will default to the total combined score of all 4 games! The person who guesses the closest without going over will be selected as the winner. Good luck! 
While you are here, look at some of our reviews! Thanks!
Bengals at Texans –
Colts at Ravens –
Vikings at Packers –
Seahawks at Redskins –
And the total combined score for all 4 games will be:
My predictions for the week are as follows:
Bengals at Texans – Texans
Colts at Ravens – Colts
Vikings at Packers – Packers
Seahawks at Redskins – Seahawks
And the total combined score for all 4 games will be: 253