ACS NFL Playoff Challenge Part 3!
Welcome back to the last round of the A Cigar Smoker NFL Play off Challenge! This weekend the 49s and the Falcons will face off along with the Ravens and the Patriots to see who will get the chance to take part in Super Bowl XLVII. Yet more is a stake here than just seeing who will take part in the Super Bowl, also at stake will be a Quesada Oktoberfest 2012 sampler pack!
The sampler pack will include one of each of the 5 sizes from the 2012 run of the Quesada Oktoberfest, including the extremely limited Kaiser Ludwig (only 250 boxes made). The sample pack will also include one of the Das Boots, a Kurz, an Uber, and a Barvarian.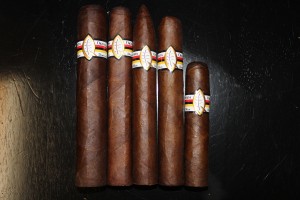 So how do you enter? Simply copy and paste the games below as a comment and write in your pick at the end of each line who you think will win the game. The person with the most correct picks takes home the prize!
In the case of a tie, we will default to the total combined score of both games! The person who guesses the closest without going over will be selected as the winner. Good luck! 
While you are here, look at some of our reviews! Thanks!
49s vs Falcons Winner:
Ravens vs Patriots Winner:
Total score for both games combined:
My predictions for the week are as follows:
49s vs Falcons Winner: 49ers
Ravens vs Patriots Winner: Patriots 
Total score for both games combined: 135