ACS NFL Playoff Challenge Part 3 Results!
Last week we not only posted up a contest for the NFL Championship games, we also put up a post about our Big Game Pool! Our Big Game Pool has already filled up since Friday night, and we will be writing up a post about the prizes this week.
For this final part of the ACS NFL Playoff Challenge we put up a Quesada Oktoberfest sampler which included a Kaiser Ludwig, a Das Boots, a Kurz, an Uber, and a Barvarian. We had over 50 entries into the final Play off challenge, and out of the entries only 11 were able to predict the 49ers and the Ravens would be victorious. According to the rules, in the case of a tie we would:
In the case of a tie, we will default to the total combined score of both games! The person who guesses the closest without going over will be selected as the winner. Good luck! 
Garry had predicted the total score for the two games would be 89 and the actual score was 93 for the two games combined. Garry is the winner of the Quesada Oktoberfest Sampler Pack! Check out his prize: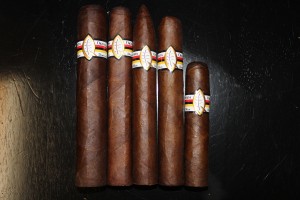 Thanks everyone for taking part in our ACS NFL Challenges this year, and good luck to all of those who were able to enter our Big Game pool before it filled up.