For Immediate Release
Peter Glad
Director of Marketing
(203) 792 4327
peter.g@buttheadstobacco.com
Introducing the CLE Plus 11/18
Exclusively at Butthead's Tobacco Emporium
Danbury, Connecticut – Butthead's Tobacco Emporium is proud to announce their newest exclusive project. This time Butthead's has chosen to team up with Christian Eiora's new company, Fabricas Unidas, to create an exclusive line extension to the CLE Plus line of cigars. This exclusive size is none other than the renowned 11/18 size that Christian is famous for.
Kevin Paige said, "The 11/18 size was, to me, an obvious omission from the CLE Plus line. I immediately requested a batch to be commissioned for my shop."
During an interview at the 2013 IPCPR in Las Vegas Christian Eiora was quoted as saying "The new 11/18 CLE Plus is only available at Butthead's cigars, because Kevin is such a great guy and we all love him so much."
The CLE Plus 11/18 is part of Butthead's Tobacco Emporium's efforts to bring their customers the most unique and diverse experience that is possible. It is demonstrative of the constant effort to have the most varied selection of cigars available.
The new CLE Plus 11/18 is only available at Butthead's Tobacco Emporium. The initial batch was so limited that it will only be offered in 5 pack samplers. For more information and ordering you can call (203) 792 – 4327.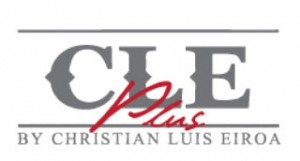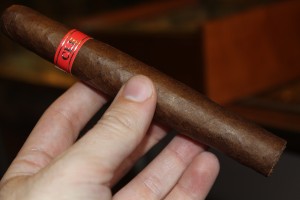 About the CLE Plus
The CLE Plus is the full body CLE Corojo cigar the market has been asking for. We have increased the blends to deliver a cigar that will make you feel completely satisfied.
The production for the regular line is limited to about 1,000 cigars per day in four sizes, 48 x 4, 50 x 5, 54 x 6 and 60 x 6.
About Butthead's Tobacco Emporium
Founded in 1999, Butthead's Tobacco Emporium is western Connecticut's premier tobacconist, with 3 locations and Connecticut's only two Certified Retail Tobacconists. The flagship store located in Danbury, CT boasts a humidor with over 2,600 open boxes and offers over 45 in-store events per year all streamed live online. Butthead's offers a unique experience to their customers that can't be replicated anywhere else. You can find them at www.buttheadstobacco.com, on Facebook, on Twitter (@Buttheads), and by phone (203) 792 – 4327.