There is a lounge in North Haven, Connecticut called North of Havana which recently celebrated it's First Anniversary with a Pig Roast and La Flor Dominicana Event. Since North Haven isn't too far from where I live, and pork, cigars, and beer sounds like a great night, I decided that it would be a good idea to head on over and check the place out. Due to work restrictions I was unable to arrive until after the actual Pig Roast portion of the night was over (from what I hear from the members there, that was my loss).
While I have been to New Haven several times, this was actually my first time in North Haven and I didn't know quite what to expect as far as the area. I can't speak for the entirety of North Haven, but I must say the area where North of Havana is situated is quite beautiful. When I pulled up to the storefront I was met with quite the site. Outside of the store there was a tent set up with speakers and some sound equipment and there were several cigar reps from the Northeast along with several customers of the shop having a great time.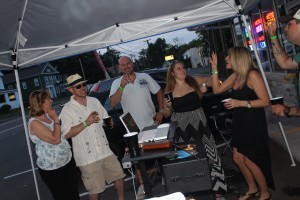 I was greeted by the two owners, Brian and H.R., who were both much younger than I had expected, yet just as friendly as one would expect to be in this industry. They gave me a quick tour of the shop, which is without question, very elegant. In the public area of the shop there is a fairly large room appointed with leather seating, flat screen TVs, tables, ashtrays, and lockers for the members. The humidor was equally striking, and offered a fairly varied selection of cigars to choose from. Since it was a La Flor Dominicana event I decided to purchase one of my favorite smokes from LFD, the Litto Gomez Small Batch #4.
NoH actually does things a bit different from most lounges, the public lounge area is actually larger than the private lounge. While the private is smaller, it is no less lavish decorated than the public side of the shop. Plus, membership does have it's benefits. Members are allowed to go into the back room of the shop which has a poker table, a ping pong table, and will soon have a pool table as well. Plus outside of the back of the shop is a river with a wonderful view that members can enjoy as the smoke.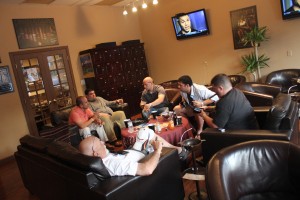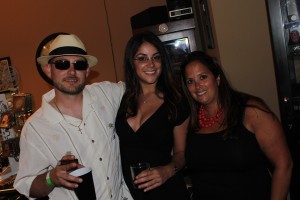 From talking to members I heard that the actual Pig Roast was fantastic, and while I can't speak about it with any certainty, I can tell you that there is no doubt that the after party was amazing. Brian and H.R. don't fool around. There were kegs of Harpoon Summer available (for those of you who don't know Harpoon it is time you find out), and everyone was having a great time. The members were all quite friendly and sociable, they even tolerated me quite well!
Overall the night was filled with drinks, cigars, good times, and good people, which as we all know is a recipe for great memories. I would be happy to visit North of Havana some time soon again, the atmosphere, the owners, the customers, and the selection are all great, and if you are ever in the area I would suggest you do the same.
Here are a few more shots of the event taken by North of Havana's Photographer;