Results: ACS NFL Sunday Challenge September 15th, 2013
The ACS Sunday Football Challenge returned for 2013-14 season offering up a 5 pack of C&C cigars for predicting the outcome on the Sunday NFL games for September 15th, 2013. Well the results are in, and after combing over all the entries, we have a winner. While the average entry only predicted about 6-7 games correctly, and a few got as many as 11 right, Larry Groff predicted the outcome of 12 games correctly. He will be receiving a 5 pack of cigars compliments of C&C cigars!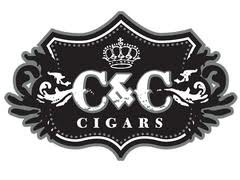 See Larry's Picks with winners in bold:
Sunday, September 15, 2013
St. Louis at Atlanta, 1pm (FOX) ATLANTA
Cleveland at Baltimore, 1pm (CBS) BALTIMORE
Carolina at Buffalo, 1pm (FOX) BUFFALO
Minnesota at Chicago, 1pm (FOX) CHICAGO
Washington at Green Bay, 1pm (FOX) GREEN BAY
Tennessee at Houston, 1pm (CBS) HOUSTON
Miami at Indianapolis, 1pm (CBS) INDIANAPOLIS
Dallas at Kansas City, 1pm (FOX) KANSAS CITY
San Diego at Philadelphia, 1pm (CBS) PHILADELPHIA
Detroit at Arizona, 4:05pm (FOX) ARIZONA
New Orleans at Tampa Bay, 4:05pm (FOX) NEW ORLEANS
Denver at N.Y. Giants, 4:25pm (CBS) DENVER
Jacksonville at Oakland, 4:25pm (CBS) OAKLAND
San Francisco at Seattle, 8:30pm (NBC) SEATTLE
Tiebreaker Monday, Sept. 16
Pittsburgh at Cincinnati, 8:40pm (ESPN) 35 COMBINED
Thanks to everyone for playing and thank you to C&C Cigars! Watch for the September 22, 2013 post later this week. Next weeks prize: 5 Diamond Crown Cigars compliments of J.C. Newman!
Congrats, Larry!