Happy Tuesday, Everyone! Congratulations to Jeff D, this weeks winner.
This week, for our Sunday Football Challenge, we put up an incredible sampler of Drew Estate-Joya de Nicaragua Cigars available from Butthead's Tobacco in Connecticut! We had a 3-way tie from the sunday games between Chris (last weeks winner), Ron F, and Jeff D. They all predicted the outcomes of 10 of the Sunday NFL games.
Last night's Dolphin/Saints matchup had a combined score of 55. Ron was eliminated with a guess of 58, but Jeff D guessed 42, and came closest and will receive this incredible 5pk of smokes that includes a Liga Privada Feral Flying Pig!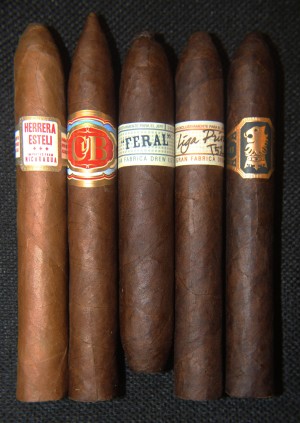 Thanks to everyone who entered this week and watch for next week's post to pick the October 6, 2013 NFL Sunday games.