Welcome to the Strange World of Cigar Making
From George (Rodrigo) Rodriguez:
I don't know what's stranger… the way tobaccos change when you roll them up in a cigar and then age them? Or the people that own boutique cigar companies 😉
That was a rhetorical question….
BUT, have you ever wondered what it's like to blend a cigar and smoke a fresh rolled stick right off the bench and then smoke another one  from that same batch in 30 days, then 45, then 60???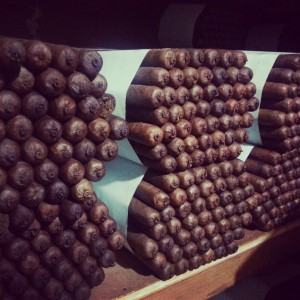 If so then here's your opportunity to experience the excitement of a new blend and the curious way that it (usually) changes, sometimes in the most subtle ways for the better…  and then sometimes for the worse…
"MADNESS! It was so good off the bench! Why in GOD's name did the cigar change???!! WTH MAN??!!!"
Ok, enough of me reliving my stress while trying to get the Corona Project right over the past two years, dammit!!!  haha!
So what we want to do here is share a little bit of the strange world of cigar making with you, the cigar enthusiast, the cigar aficionado, the cigar hobbyist, or maybe you've reached the ranks of "uber cigar geek"
This is as close as you're gonna get to the cigar making experience without actually starting your own cigar company.
Here's what I'm talking about…
First I'm going to send you some fresh rolled cigars, straight from the rolling bench in our factory in Santiago, Republica Dominicana. You're going to get 4 brand new blends not available anywhere else – 4 five packs for a total of 20 cigars.
Next, you and I and the rest of our "tasting panel" will smoke the same new cigars from the same exact batch and share our tasting notes as the cigar matures.
Some of these blends you will like, a lot, and some you will not like as much. Either way you'll have an opportunity to order more of your favorite blend(s) at a low price just for being a part of our "tasting panel".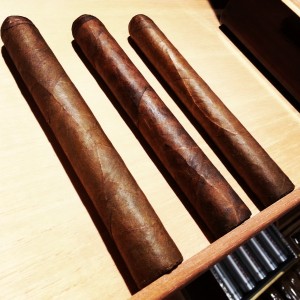 Why am I doing this???
1.       I think this part of the cigar making process is so cool and I know a lot of smokers want to experience it but not everyone is crazy enough to just hop on a plane to go start a cigar company like I did, so I'm bringing the experience to you.
2.       I want your feedback. Some of these blends will find their way to your shop and I would love to be able to know that you like them in advance of bringing them to market.
3.       My mom didn't hug me much when I was a kid so I need to find creative ways to make new friends.
Ok, I bet you're thinking this all sounds good, right?
But wait… it gets even better!
Have I mentioned that not only are these cigars factory fresh and factory direct but they're also inexpensive because there will be no design costs, no packaging costs, no fancy boxes or cigar rings and no expensive marketing costs???  (you can't smoke those things anyway, btw)
And with all that stuff out of the way we can put all of the money into the tobacco for your smoking enjoyment.
So what's the price for 20 premium factory fresh cigars "straight outta Santiago" to your doorstep within 3 days or less of landing stateside??
Just $97 bucks for 20 premium cigars.
3 day shipping included.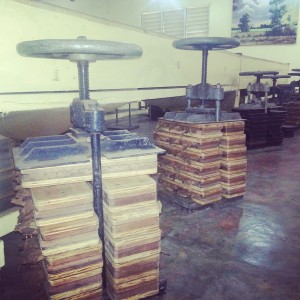 Now, some things to note about these cigars, and how you may be able to get them…
I can tell you that all of the cigars will consist of all Grade A tobacco and will include some wrappers we never released before on our blends (San Andres, Arapiraca, Habano Vuelto Abajo, Corojo Original, and others)
These cigars will NOT be made until we have the orders in, because that would defeat the purpose of being factory fresh!
Once we get all the orders in then we will make the batches all at the same time for all blends to ensure that we are all smoking the same age cigars.
PLEASE NOTE: the "tasting panel" is limited to the first 100 people to join today.
Immediately after your cigars are rolled they will get packed and shipped from the Rodrigo factory at Tabacalera Ventura and then to the US where they will make their way through customs, and then to your door in quick order so you can smoke cigars that are only a week old.
Ready???
Ok, here's what I want you to do next…
Simply go to shop.clubleafandbean.com 
Please sign up now because there are about 1,500 smokers that are going to see this but I have to limit participation to only 100 smokers because I want to be able to interact with y'all and see how you think the blends are progressing.
Welcome to the strange world of cigar making!
-George