ACS Thanksgiving Football Challenge 2013
Happy Holidays to everyone! Because few things say MEN like Football and Cigars, we here at A Cigar Smoker's Journal are combining them! Take your best shot at picking the Thanksgiving games by entering our A Cigar Smoker NFL Challenge!
Since we here at A Cigar Smoker have a lot to be thankful about we decided to give back to you in a big way. For our Thanksgiving day NFL Challenge we are putting up a 3 pack of Opus X Reserva d'chateau, a prize which any smoker would be thankful for.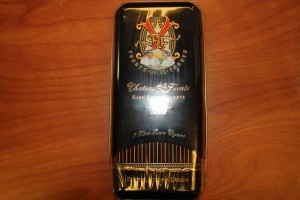 So how do you enter? Simply copy and paste the Thanksgiving day games below as a comment and write in your pick at the end of each line who you think will win the game. The person with the most correct picks takes home the prize!
In the case of a tie, we will default to the combined score of all the Thanksgiving Day games. So you must guess what the total score of all 3 games will be correctly. The person who guesses the closest without going over will be selected as the winner. Good luck!

Thursday, Nov. 28
Green Bay at Detroit, 12:30pm (FOX)
Oakland at Dallas, 4:30pm (CBS)
Pittsburgh at Baltimore, 8:30pm (NBC)
Last year we had over 90 entries, tell your friends and let's see how we stack up this year!