ACS Thanksgiving Football Challenge 2013: Results
Happy Holidays to everyone! I hope everyone enjoyed their Thanksgiving, I know I did. We fried up a 15lb bird in the greaseless fryer with all the fixin's! I watched alot of football and kept going back to the dessert table!
As for the contest, we had many of correct picks for the three games, but Ron Fedele came closest to the correct combined score of 147 by guessing 142 and will receive the 3-pk of Opus X cigars!
Congratulations, Ron!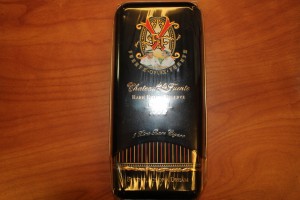 Watch for the December 1, 2013 Sunday Challenge and see if you can pick the most games!
Enjoy your holiday weekend!