Benjamin Menendez, 77, will be retiring from General Cigar Company at the end of the year. Benji's tenure in the cigar industry spans seven decades. He celebrated his 61st year in the premium cigar industry this past summer. Most notable is the fact that Benji is the longest tenured man currently in the premium cigar business, never taking a paycheck from any other industry.
When we spoke to Benji this morning, he lamented, "I think that at nearly 78 years of age and with over 61 years in the premium cigar business, it is time for me to step away."
Benji's roots are in the Havana cigar factory, majority owned by the Menenedez family, Menendez, Garcia y Cia. This factory produced many brands including H. Upmann and Montecristo.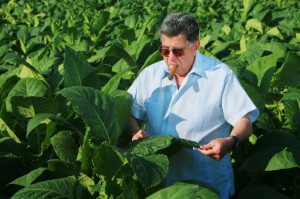 After the nationalization of the cigar industry in Cuba by Fidel Castro, the Menendez family fled the country, and like many others, was left penniless. Benji continued in his cigar roots in the Canary Islands, Jamaica, and the Dominican Republic. He has worked for Philip Morris, General Cigar, and Altadis, among others. The list of brands of cigars that Benji has had an influence on is varied and lengthy.
Benji's latest tenure has been at General Cigar as senior vice president of premium cigars. He has overseen General Cigar's team of master blenders and been a source of incredible knowledge which he freely shares with both employees and cigar enthusiasts.
Benji has been an ambassador to the cigar industry, frequently speaking about manufacturing techniques, the art of blending, and how important education is to understanding a premium cigar.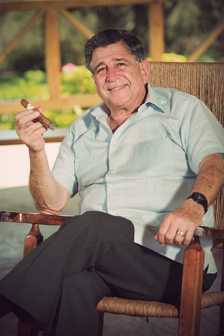 We wish Benji all the best in retirement and thank him for all he has given to this wonderful industry.