ACS NFL Sunday Challenge December 28, 2014 – End of Regular Season!
Welcome to the weekend and some football! Because few things say MEN like Football and Cigars, we here at A Cigar Smoker's Journal are combining them! Take your best shot at picking the Sunday NFL games by entering our A Cigar Smoker NFL Sunday Challenge each week during the 2014-2015 Season!
This week's winner will receive a

Membership in the J.C Newman Connoisseur Club and One for a Friend!
The Cigar Connoisseur Club by J.C. Newman is a group of loyal, dedicated cigar smokers and knowledgeable retailers that savor in the experience of smoking a quality cigar. It is a member's only organization that is designed to celebrate and reward customers that enjoy the brands offered by the J.C. Newman Cigar Company and membership has its perks.
Members-only cigar sampler including 4 cigars Diamond Crown, Cuesta-Rey, Brick House and El Baton
FREE Cigar Connoisseur Club T-Shirt. Pocket and graphic on front and large graphic on back
Monthly e-newsletter with product news and cigar contests
A one year subscription to J.C. Newman's newsletter, The Wrapper
Product rebates and manufacturer coupons
Deeply discounted logo merchandise such as hats, golf shirts and ashtrays
Access to our newly designed website with updates from J.C. Newman
and a community of fellow cigar lovers
Every membership fee includes a donation to the Cigar Family Charitable Foundation. This non-profit organization, which is funded by cigar lovers like our Club Members, has raised over $10,000,000 to date (and growing) to build schools, a health clinic, and a complete complex in the Dominican Republic. To learn more about the Cigar Family Charitable Foundation please visit www.cf-cf.org.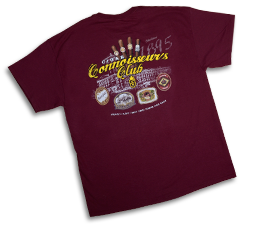 So how do you enter? Simply copy and paste the Sunday games below as a comment and write in your pick at the end of each line who you think will win the game. The person with the most correct picks takes home the prize!
In the case of a tie we will default to the combined score of the Monday night game. The person who guesses the closest without going over will be selected as the winner. Good luck! Make sure to fill in the combined score of the Monday Night game in your post!
Tiebreaker will be total points scored by the New York Jets and whether Ryan is fired before midnight Sunday 12/28  Yes/No!
While you are here, look at some of our reviews!
Sunday, Dec. 28
Cleveland at Baltimore, 1pm (CBS)
Jacksonville at Houston, 1pm (FOX) [Flex schedule update]
San Diego at Kansas City, 1pm (CBS)
N.Y. Jets at Miami, 1pm (CBS)
Chicago at Minnesota, 1pm (FOX)
Buffalo at New England, 1pm (CBS)
Philadelphia at N.Y. Giants, 1pm (FOX)
New Orleans at Tampa Bay, 1pm (FOX)
Indianapolis at Tennessee, 1pm (CBS)
Dallas at Washington, 1pm (FOX)
Carolina at Atlanta, 4:25pm (CBS) [Flex schedule update]
Detroit at Green Bay, 4:25pm (FOX) [Flex schedule update]
Oakland at Denver, 4:25pm (CBS)
Arizona at San Francisco, 4:25pm (FOX)
St. Louis at Seattle, 4:25pm (FOX)
Cincinnati at Pittsburgh, 8:30pm (NBC)* [Flex schedule update]